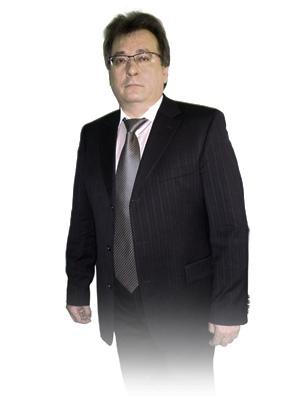 Sergei Furlet,
Attorney - at - law
Sergei Furlet is a Russian attorney-at-law, a member of the Orenburg Advocate Bar (¹ 56/977).
Sergei Furlet has been admitted to an advocate practice since 2009.
Area of practice is criminal law & criminal proceeding: white-collar crime, namely, fraud, bribery, embezzlement, cybercrime, copyright infringement, money laundering, identity theft, forgery, illegal bankruptcy and etc.
Moreover, Sergei Furlet acts as an advocate of Russian entities in administrative proceeding as well as an advocate both neutral persons and legal entities in litigation in different types of subject mater.
Education: The Moscow State Law Academy.
Recent background & significant cases (projects): Sergei Furlet served as an investigator, a chef of investigation of the Ministry of Internal Affairs of the Russian Federation (MVD) in Orenburg region for more than 15 years. He has investigated a number of profile / significant / criminal cases, e.g. cases against organized criminal; cases involving theft of oil, radioactive substances and so on. Sergei Furlet took a number of positions at Orenburgneft (Orenburgeologia) including, deputy of CEO for security issues at Orenburgneft (a subsidiary of TNK-BP / Rossneft).
Sergei Furlet takes place at conferences; round-tables and other discussions as well as the author of the number of publications (in Russian).
To contact please use a contact form.
The page is under construction.